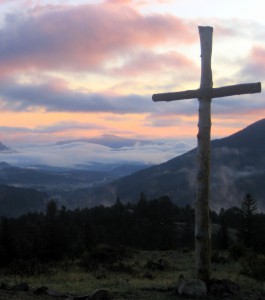 St. Peter's Church is a Christ the Divine Mercy Parish Roman Rite Catholic Church in the Diocese of Portland located in the Katahdin region of Maine.  It is in the town of East Millinocket and many worshipers each week attend church services there.  If you are of the Catholic  faith, or just want to learn more about the Catholic faith; please drop by and check out a service at this great church.
St. Peter Church, Parish Center and Chapel
58 Cedar Street
P.O. Box 400
East Millinocket, Maine 04430
Pastor: Fr. Joel Cyr
Business Manager: Charleen Rossignol
Telephone (207) 746-3333
Email: st.peters1@myfairpoint.net

Office hours:
Mon., Tues., Thurs. 9 am – noon and 1 pm – 3 pm
Closed Weds. & Fri.
Christ the Divine Mercy Parish: St. Peter's Church (ID: 51235)
Diocese of Portland | Roman Rite | English
Website: Link
Weekend Mass Times
Sunday
9:30 AM English
Daily Mass Times
Tuesday
8:30 AM
Holy Days
Saturday
4:30 PM English | Vigil
Confession
Saturday
2:00 PM to 2:30 PM Vigil